My Account
Press enter/return key to sign in.
We Accept

Delivery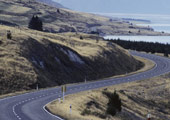 We have 2 (two) delivery times per day - this suits most clients. Although it must always be remembered that we rely on couriers, and there timetables can alter depending on traffic. If inadequate/incorrect amount is paid for delivery - the additional cost for transportation will be taken out of the flowers.
Delays such as road accidents can not be predicted. Only special orders will be delivered out of our area - this is when a card or gift is to go with the floral order. It is preferred that all Rural orders are placed one day in advance. This is a 'must' for outer/remote rural districts. .
---
Delivery Details
All delivery prices include GST.
One delivery charge will be applied regardless of quantity of items purchased.
Note * Because we service such a large rural district - areas have been defined as per courier fees.
To avoid incorrect fees being charged - please take the time to read this carefully.Pukekohe & Tuakau township
Pukekohe townships

$18.00NZD

Other Franklin

Aka Aka, Bombay, Buckland, Camerontown Road, Clarks Beach, Waiuku... (See below table for ALL areas)

$25.00NZD

Rural Franklin - overnight rural

Pukekawa, Onewhero. Mercer, Maramarua, Mangatwhiri

$30.00NZD

Auckland Region

Auckland and districts

$25.00NZD

Interflora

National and International

$30.00NZD

---

Rural Franklin Areas

includes the regions: Glenbrook, Glenbrook Beach, Glen Murray, Harrisville, Kingseat, Managatangi, Mangatawhiri, Onewhero, Otaua, Paerata, Patumahoe, Pokeno, Pukekawa, Puni, Pukekohe East, Rama Rama, Runciman, and Waiau Pa.

Note: Some of these areas are over-night rural delivery areas.